Wildlife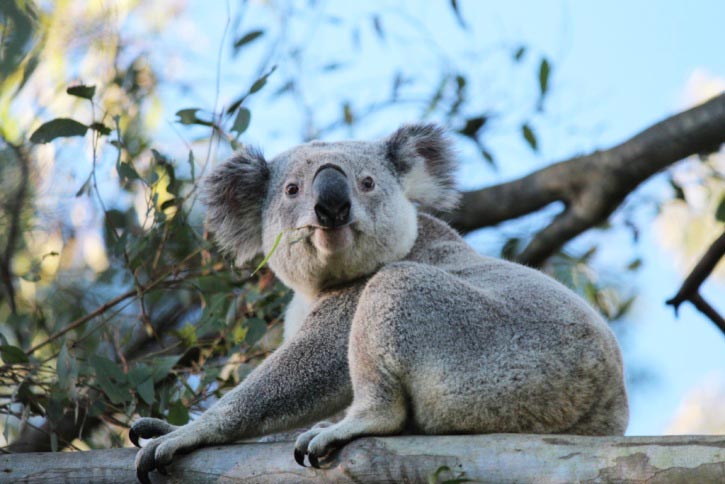 Despite our proximity to Brisbane and its suburbs, the Moggill Creek catchment contains a surprisingly diverse community of native fauna. Sightings of koalas, echidnas, platypus, possums, gliders, bandicoots delight the patient observer, and birds and butterflies, frogs and fish, lizards, snakes and goannas all call Brookfield home.
In a workshop for Wildcare Australia, the well-wooded and relatively undisturbed hillsides in the upper catchment were referred to as an 'Ark' because the area is the last remaining stronghold in the Greater Brisbane Area for some species of native animals.  For example, the Greater Glider, which is considered rare and nearing extinction, is being spotted commonly.  The first sighting in five years of a Rufous Bettong was made in Savages Road, and the Red neck Pademelon is returning to the area.  Sightings of the Rufous Nightjar and an expanding population of koalas in Haven Road are signs that restoration of native vegetation by members, supported by us,  the Brisbane City Council Wildlife Conservation Partnership Program and SEQ's Land for Wildlife Program are having a positive effect on native fauna.
An excellent reference book for the area is the Queensland Museum's Wildlife of Greater Brisbane, available from the Museum and selected bookstores.
Contact the Secretary if you would like to contribute articles or photos of unusual sightings.
Click on the links below to learn more about some of the animals and insects with whom we share this beautiful little corner of Queensland.