Plants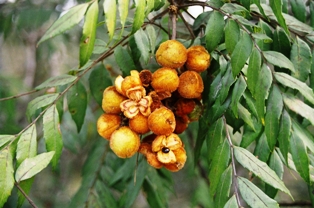 Foambark – Jagera pseudorhus (courtesy Bryan Hacker)
Plant Listings
Thanks to information from the Queensland Herbarium and expert input from David Moore and Andrew Wilson, we can now list nearly 1,000 native and exotic plant species identified in our catchment. Several lists are available:
Local Natives List covers the species we believe to be native to the Moggill Creek Catchment.
Declared Plants in the Moggill Creek Catchment This list, in tabular form, includes only species we know to be present in the Moggill Creek Catchment.  It includes Weeds of National Significance, weeds on the National Environmental Alert List (NEAL), State-declared weeds (Biosecurity Act 2014), Brisbane City Council listed species (Brisbane Invasive Species Management Plan 2013-17, listed as 'eradicate', 'contain' or 'reduce') and what we understand to be their current environmental threats in our catchment.  Property owners are under an obligation to control certain species where they occur on their land.
Weeds,Exotics and Naturalised Species (pdf file) created in 2013, includes a wide range of non-local plants, introduced to our catchment from overseas and in a few cases from elsewhere in Australia. These species range from serious weeds to plants found in derelict gardens which may become naturalised in due course.
Additional Useful Information
How to Plant Tubestock Video – A MCCG guide to giving your native tube stock the best chances to survive and thrive.
There is a range of ideas about the best way to plant eucalypts, but the following information and video shows a technique which one of our members has found to be particularly effective:
SIPCO Planting Technique – Steve Worley outlines a technique discovered while working in Chile.
Video on Eucalyptus Planting by Letitia Norton is a demonstration of an effective eucalyptus treeplanting technique to maximise growth and health by professional forester and Moggill Creek Catchment Group member Steve Worley using the SIPCO Planting Technique.  Where the technique mentions the need to apply nitrogen, urea or nitram can be used, and for phosphorous, superphosphate.
Management of Weeds

 Controlling Weeds (499 KB)

 Anzac Tree Daisy – Biosecurity QLD factsheet   (335 KB)

Anzac Tree Daisy – WHAT YOU CAN DO    (263 KB)

Asparagus Fern mini factsheet (283 KB)

Catsclaw mini factsheet (469 KB)

Cats Claw Creeper Update Oct 2016 (252 KB)

Chinese Elm mini factsheet (258 KB)

Creeping Burrhead (811 KB)

Glycine mini factsheet (357 KB)

Madeira vine mini factsheet (300 KB)

Ochna mini factsheet (198 KB)
---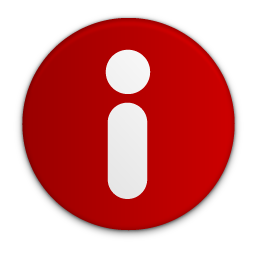 CATS CLAW CREEPER UPDATES
Gardening Australia feature (March 2019):
View a segment from ABC TV's Gardening Australia program, in which Adrian Webb provides a wonderful overview of the Cats Claw problem. There is some great information in the clip, together with wonderful footage of our catchment.
Using Dicamba (March 2017):
We have had several members report that they are getting better tuber control of Cats Claw Creeper by using 
Dicamba
, known by the trade name of Kamba 500®. It contains 500g/L of the active ingredient. There is useful info on this product in the
Sunshine Coast Regional Council Technical Sheet – Dicamba
.