Native Fish
There are both native and non-native fish in our Catchment.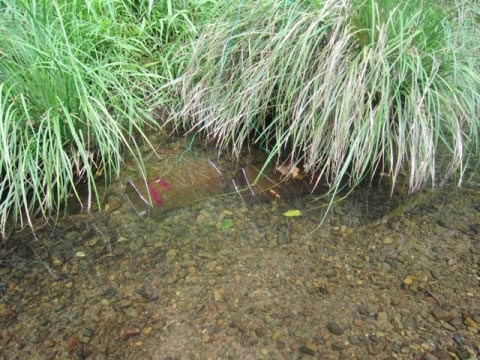 A guide to identifying fish species of Moggill Creek was prepared by Aquatic Ecologist, Dr Tim Howell, initially to assist volunteers participating in the Moggill Catchment Creek Health Monitoring Program. It can be viewed or downloaded here: Freshwater fish guide.
If you are interested in native fish species, look at the ANGFA (Australian and New Guinea Fishes Association) website.
There also non-native species in Moggill Creek, some of which have the potential to create problems for the health of the creek.  See our Feral Animals page.