MCCG Chairman Jim Pope has shared these photos taken in his garden on 4 July 2018. 
They show a carpet python (Morelia spilota) devouring an  unsuspecting Noisy Miner (Manorina melanocephala). 
The python had caught and was constricting the bird on the pathway next to Jim's house. Over a period of about 2 hours it gradually swallowed the bird head first. 
Jim thinks that the python may have been slightly injured in the battle, but it soon disappeared into the bushes after it had consumed the bird.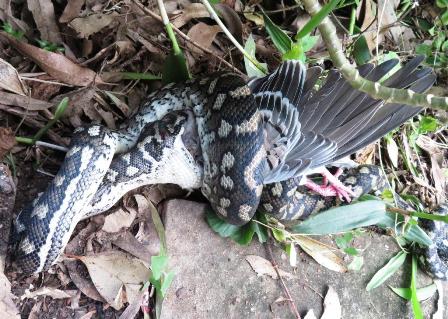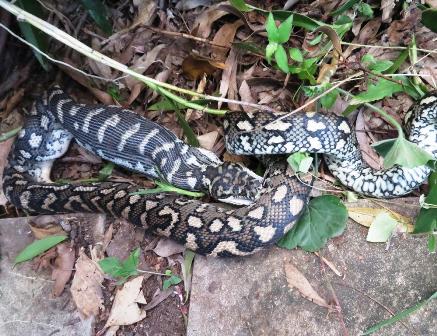 For more info about pythons, visit the Queensland Museum website. 
To read up on Noisy Miners, which are sometimes referred to as Mickey Birds, check our Digital Field Guide.