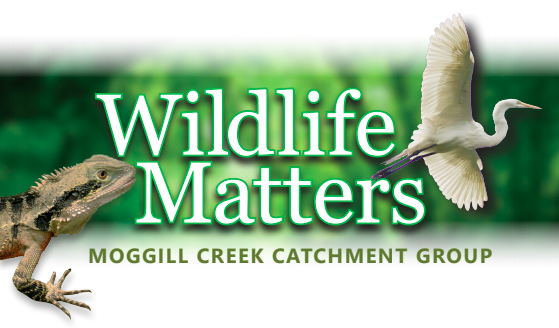 WELCOME to the new 'Wildlife Matters' column, which replaces Jim Butler's 'Feather Fascination'. We are greatly indebted to Jim for promoting a love of birds (and of wildlife more generally) to the local community over the last 8 years – a hard act to follow!
In these articles we will highlight some of the amazing wildlife that surrounds us in the western suburbs of Brisbane. Our plan is to broaden the scope of the column to embrace all forms of local wildlife: birds, mammals, reptiles, amphibians, invertebrates, native plants and fungi and even invasive species. We are very fortunate to live in an environment that supports a diversity of wildlife, but that wildlife is increasingly under threat from urban development, feral animals (especially cats and foxes), invasive weeds and climate change. Fortunately, we can all play a role in protecting it. A couple of hours a month spent working with a local bushcare group or supporting one of our 'citizen science' projects can make an enormous difference.
---
Wildlife Matters – 2021

Wildlife Matters May 2021
… Feisty cockatoos defending their chicks from prey by Bryan Hacker.

Wildlife Matters April 2021
… Wildlife thrives in healthy habitats by Jim Pope.

Wildlife Matters March 2021
… Frogs in our catchment, ephemeral pools and World Frog Day by Phil Bird.

Wildlife Matters February 2021
… Creek Health Monitoring in our local catchment by Jim Pope.

Wildlife Matters January 2021
… The first edition focussing on Brisbane's Big Butterfly Count by Jim Pope.
---
Published in

---