In this month's Feather Fascination, Jim reflects on the past five years sharing his infinite love of birding through his column.
But he also invites you to let him know the topics that interest you!
What can we do together for the birds in our district?
Click here to read on.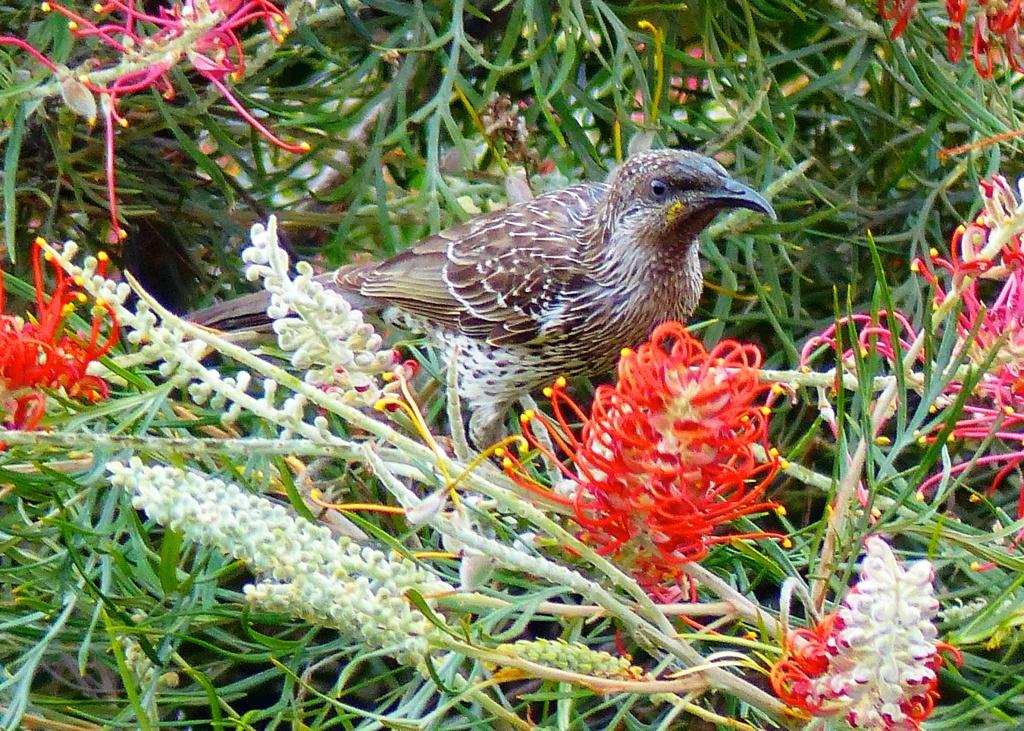 A Feather Fascination moment!! This stunning Little Wattlebird
paused and posed on 17 April 2016
at Adavale St Brookfield – (photo courtesy of Alison Staines)