Whilst Mike Humphrey was taking a recent stroll around Tuckett Park, he came across something else going for a walk!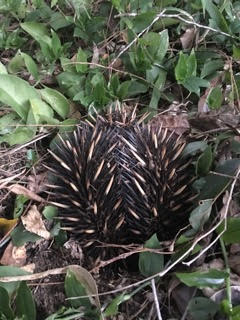 The Echidna (Tachyglossus aculeatus) is generally a solitary animal so it's quite unusual to spot one in the open. Mike has never encountered one in Tuckett Park so this was very special.
You can read a short overview about Brisbane's Echidna population by visiting the Queensland Museum website.