Brisbane's Big Butterfly Count is an exciting project for community engagement and citizen science.
For all ages and knowledge levels.
A Brisbane Catchments Network project run in cooperation will all catchment groups.
Connecting you to butterflies through talks, workshops and field training.
For more information go to Brisbane Catchment Network
Alternatively go to the Facebook page www.facebook.com/BrisbanesBigButterflyCount.
Download the Popular Butterfly Count Sheet
Join the ZOOM WEBINAR Introduction to butterflies  Wednesday Oct 28 October 6.30pm
Register here This webinar is presented by Entomologist Dr Justin Cappadonna.
Justin will introduce us to the world of butterflies. He'll cover their biology, their fascinating life cycle, their habitat needs, their role in terrestrial ecosystems, their part in the food chain or their importance as pollinators, talk about the threats they are under, and why they can be considered valuable indicators of environmental health.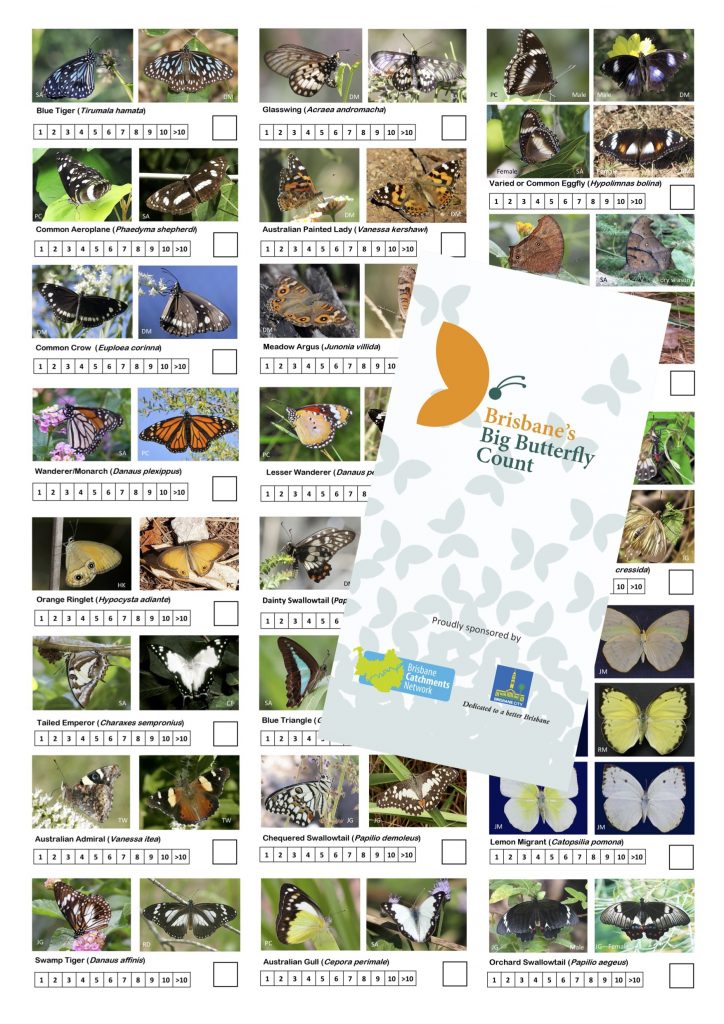 Click on this link to go to MCCG's page on Butterflies and Moths in our catchment.