Prized Aquarium Fishes in Local Creeks
We have two small fish in Gold and Moggill Creeks that have hit the world stage as popular aquarium fish.
They are the Pacific Blue Eye,  Pseudomugil signifier, and the Southern Rainbow fish,Melanotaenia duboulayi, previously named M. splendida fluviatilis.
They are interesting both for their attractiveness and their unusual reproduction.
They come from a group of Rainbow Fish that are predominantly found in northern Australia and Papua New Guinea and have been gaining interest in the Aquarium hobby particularly in Germany, which has the largest number of Aquarium hobbyists in the world.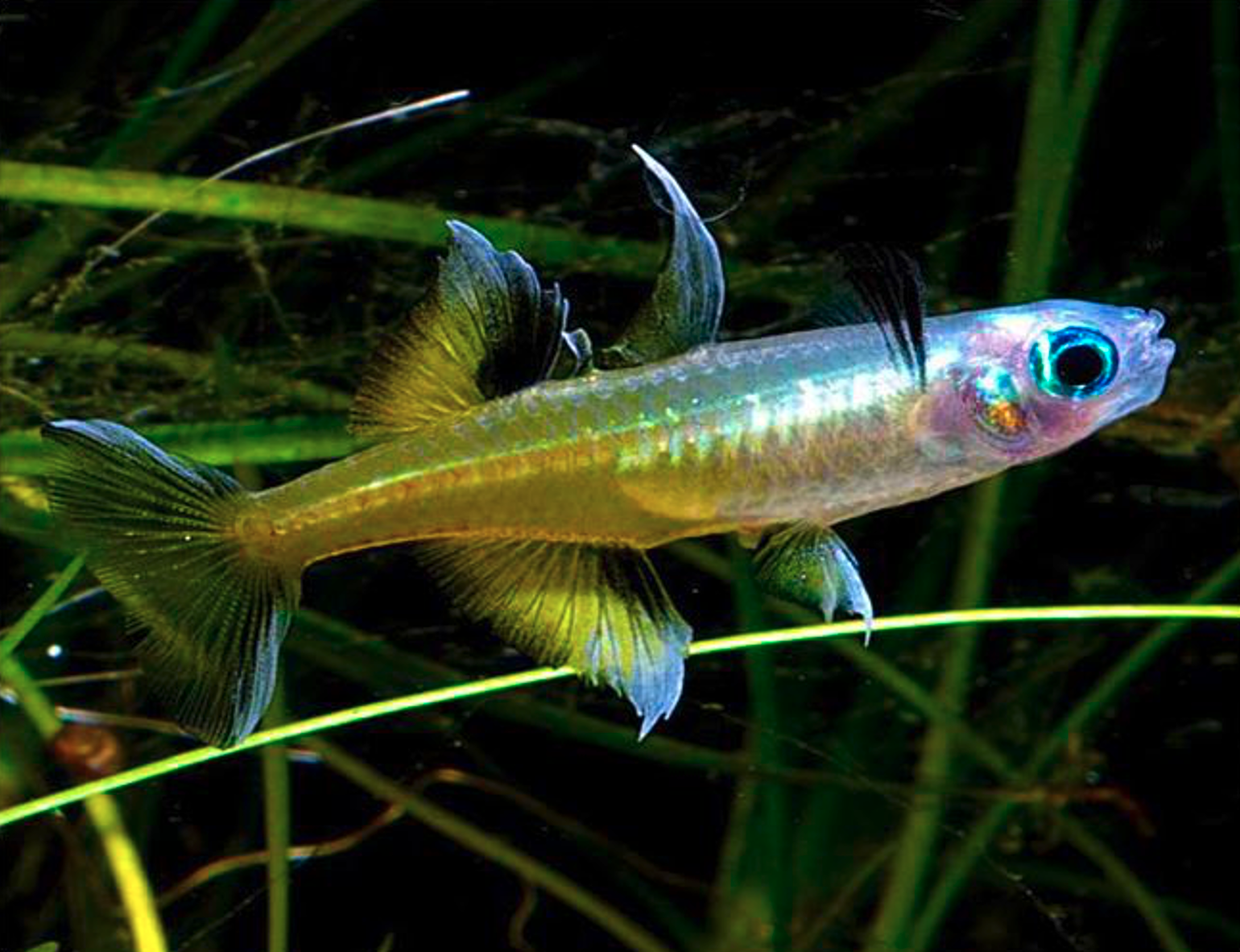 Pacific Blue Eye
Pseudomugil
signifer
They spawn in the warmer months and quite large numbers can be found in the more vegetated reaches of our creeks. Unlike most freshwater fish they lay a small number of eggs every day over several days rather than a big spawning in one go.  The eggs take several days to hatch and are sometmes exchanged by hobbyists by post wrapped in tissues or in peat moss.
In our creeks they eat a wide range of small crustaceans, mosquito larvae, midge larvae and small worms. They are ideal fish for outdoor ponds and farm dams and can cope well with our winter temperatures.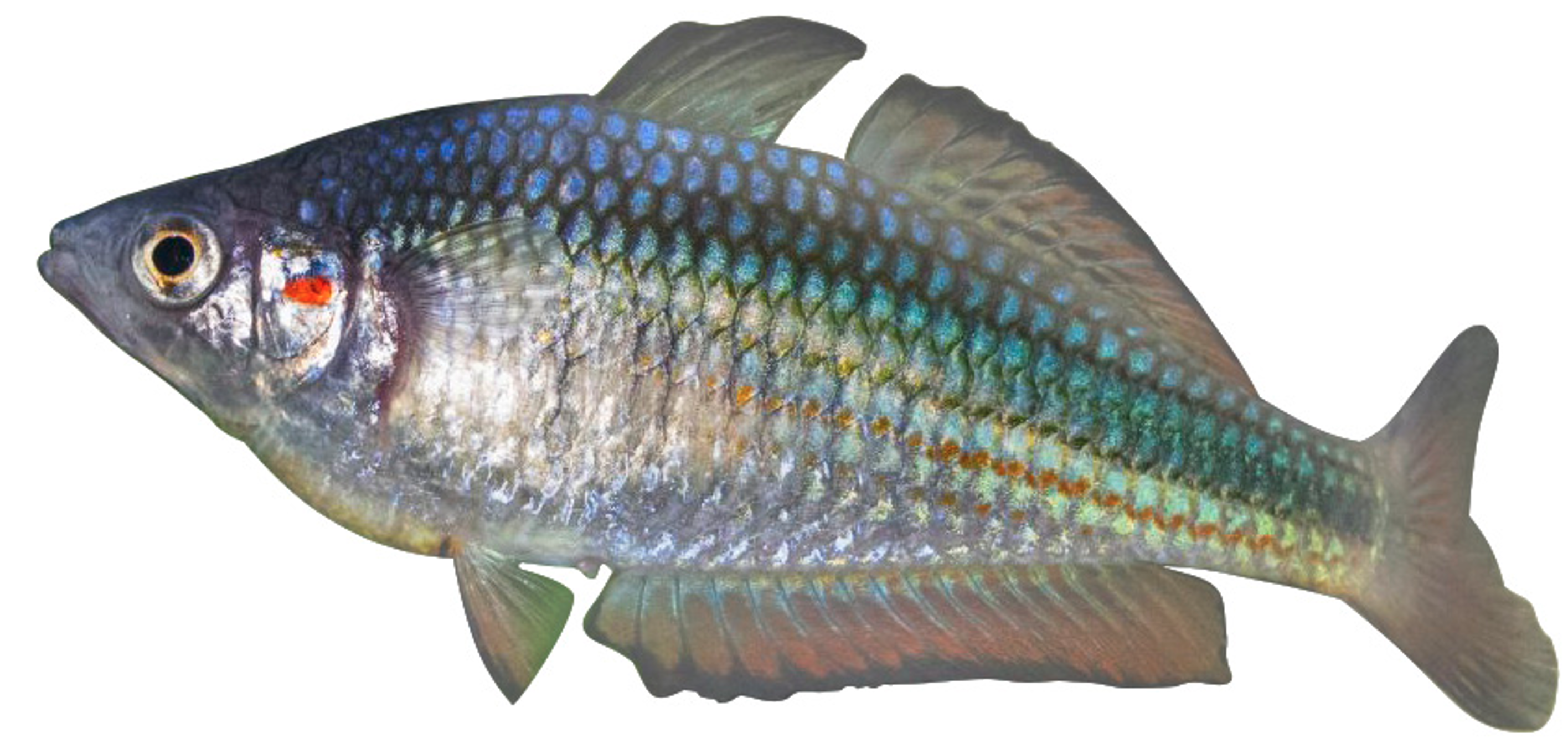 Southern Rainbowfish
Melanotaenia
duboulayi
In recent years many other Blue Eyes and Rainbows have been discovered in Australia and PNG and we have a club devoted to their preservation, ANGFA (Australia and New Guinea Fish Association).
It is interesting that we have two local fish that are prized overseas. Protecting the quality of our local waterways is essential to preserve these popular aquarium fish in their natural habitat.
Words and photos by Ed Frazer