Habitat Brisbane has requested we do not commence works on our Bushcare sites until they have been assessed by Habitat Brisbane staff. The safety of Habitat Brisbane volunteers is the main focus at this time.
Along with the obvious hazards of flood debris and unstable surfaces, the flood waters across Brisbane were contaminated with sewage overflow, chemicals and fuel from cars and machinery.  Floodwaters can also contain disease organisms such as Giardia, Cryptosporidium, E. coli, Salmonella, etc.  Soil and silt deposited by flood waters may retain these contaminants for some time, significantly increasing the risk to bushcarers working on-site.
With more rain predicted this week, including the possibility of severe thunderstorms, there is also the chance that flood debris caught in trees may be dislodged, or that large trees with roots systems weakened by erosion or waterlogged soils may fall over.
The Habitat Brisbane program will make every effort to assist us to recover our bushcare sites when it is safe to do so, and they are preparing resources and information to assist with this e.g. lists of plant species that we can stand up again and which are better left as they are. They aim to view and assess all damaged sites as soon as possible, however many Habitat Brisbane staff are currently being redirected to other emergency activities.
As soon as we are able we will commence bushcare working bees again.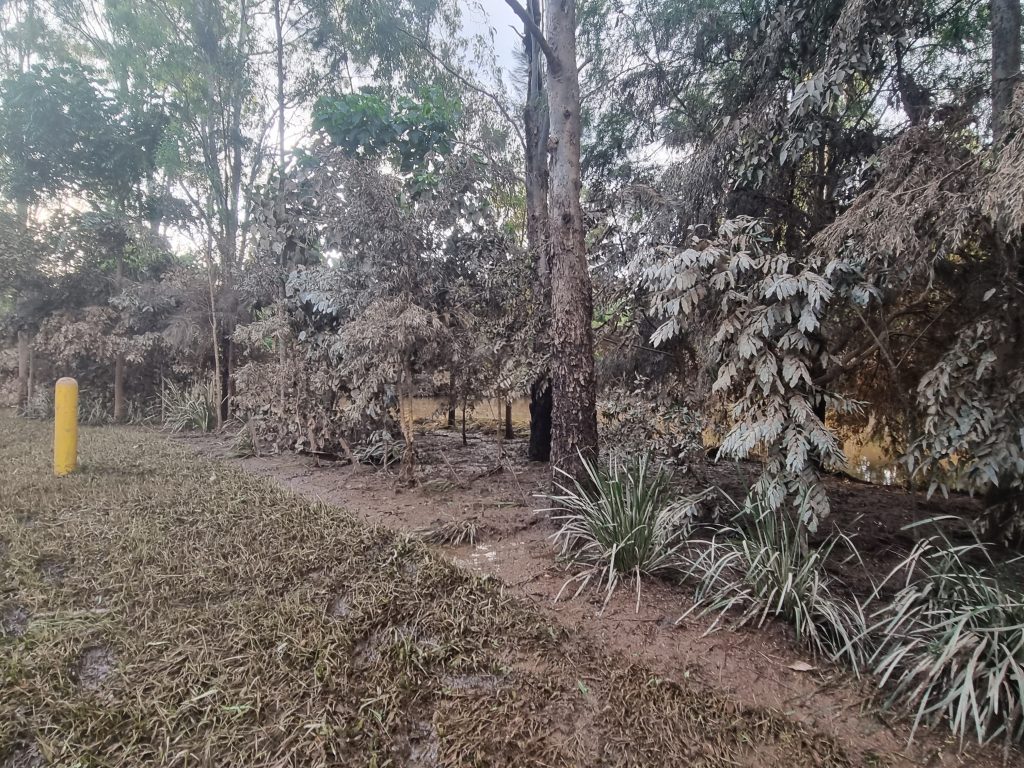 Rowena St bushcare site following Feb/March 2022 floods.   Photo: Alex Berghuis