Cat's Claw Creeper poses a MAJOR ENVIRONMENTAL THREAT to our catchment.
We are holding two free information sessions to offer guidance and to generate discussion about the best approaches to eradicate this invasive curse.
The two sessions are identical and open to anyone.
Everything you need to know is provided in the flyer below.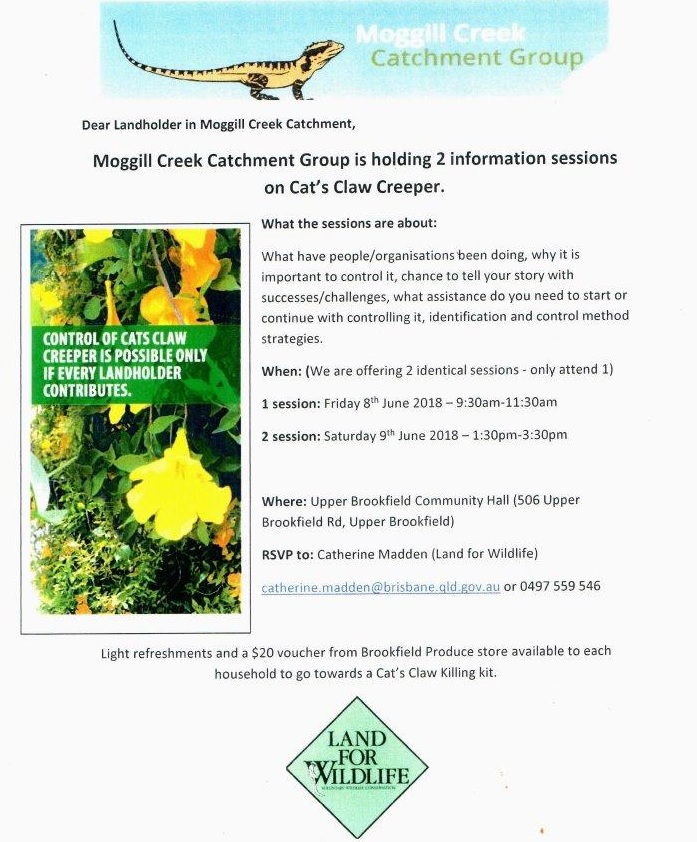 COME ALONG AND JOIN THE CRITICAL CAT'S CLAW CREEPER CRUSADE!