The Butterfly and Other Invertebrate Club invites you to bring along any vegetable pests, butterflies, moths, native bees, cicadas, ladybirds, dragonflies etc for identification.
A panel of experts and Chris Sanderson from the Butterflies Australia Project will be in attendance to identify your bugs and answer questions.
The event will be held on Saturday 10 August at the Downfall Creek Bushland Centre, 815 Rode Road, McDowall, starting at 11am.
For further information write to [email protected].
RSVP to Dawn Franzmann at [email protected].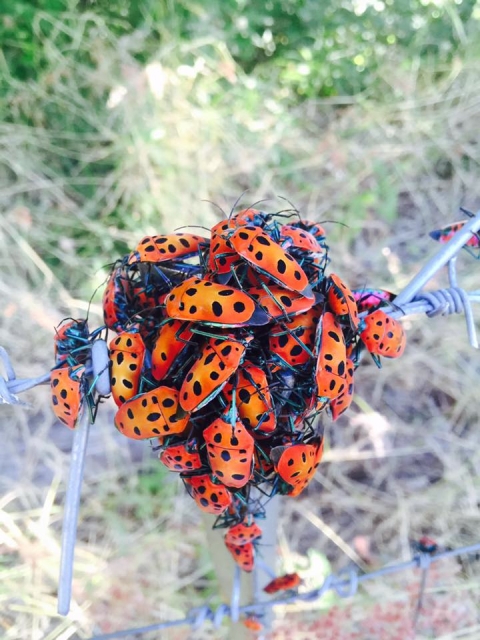 A cluster of Harlequin bugs – © Prue Cooper – White