THURSDAY 15 DECEMBER – RAFTING GROUND SITE.
CONGRATULATIONS AND THANK YOU to our Green Army trainees for their outstanding contribution throughout 2016.
A graduation ceremony for each team will be held on Thursday 15 December at the Rafting Ground site near Boscombe Road.
Work for 2016 will end on 18 December and start again in mid to late January.
For more info, please contact Adrian Webb on 0412 672 283.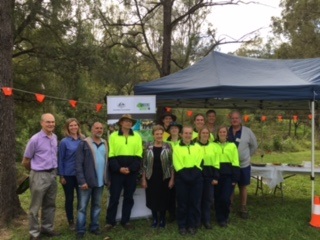 Note: The Green Army is an initiative of the Australian Government provided for young Australians aged 17–24 years who have an interest in protecting their local environment.
For more info, visit our Media Centre