It is quite likely that you have come across some wonderfully colourful insects known as Mallotus Harlequin bugs in your property or backyard.
These little bugs often cluster together in large swarms, creating an eye-catching sight!
Our latest Bush Bites article is a collaborative effort between Geoff Monteith, a respected local entomologist, and talented wildlife photographers Prue Cooper-White and Ed Frazer.
Together they have created an interesting article about these intriguing little creatures, supported by some captivating photography.
Click here to learn and enjoy!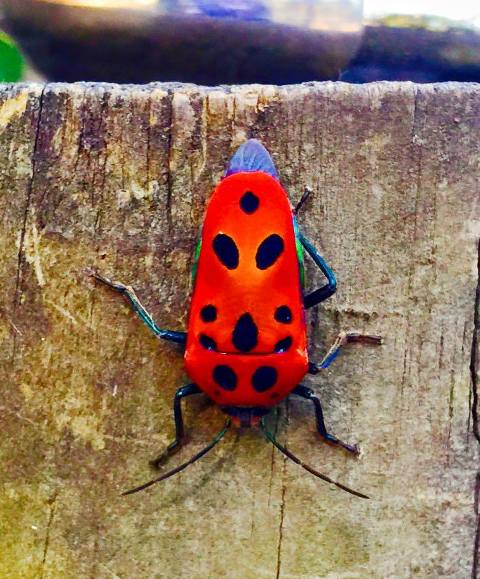 Photo courtesy of Prue Cooper-White