The Annual MCCG Kids Day at the Cottage on Sunday 7th June 2015 was a great success, with attendance of over 400!
Presenters were busy the whole time with popular attractions and activities for enthusiastic youngsters, watched by equally enthusiastic family.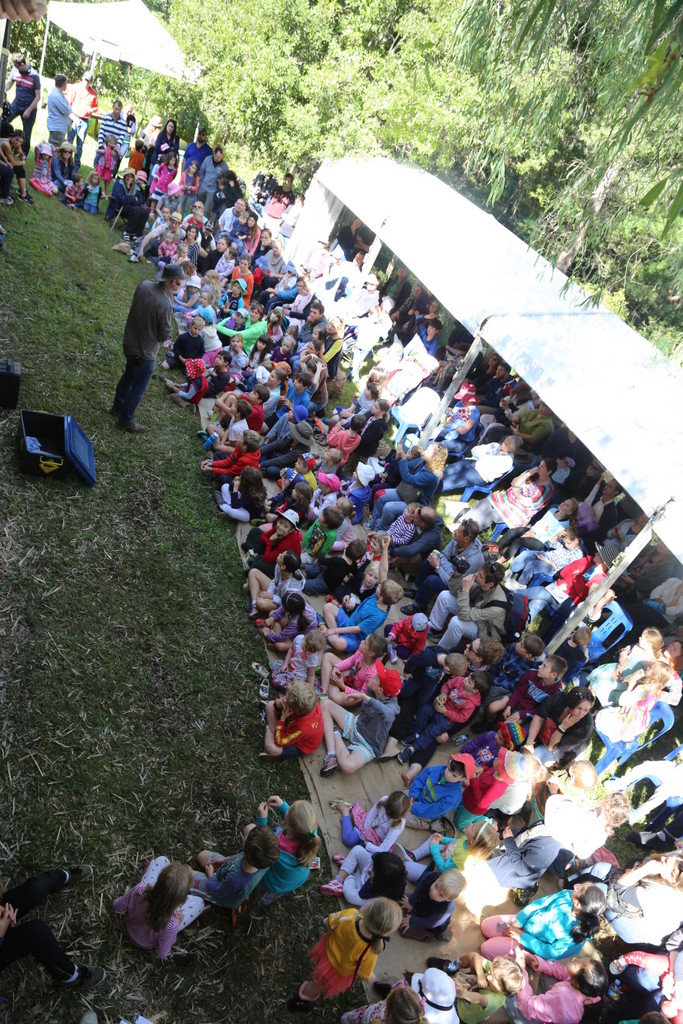 The Presenters, all with popular activities, were:
John Stanisic, The Snail Whisperer;
Geoff Monteith, insect expert;
Jan Blok, expert on native plant ID using a key;
Gordon Grigg and his Random Curiosities;
Melissa Ballantyne, standing in for Tony Goodrich, with native stingless bees;
Andrew Wilson with native seedling potting;
Deborah Craig with pottery, leather and seed jewellery making;
Carolyn Parsons with possum finger-puppet making;
Martin Fingland with his great collection of native animals and reptiles.
MCCG is grateful to all our presenters who give so freely of their time, and thanks them all for agreeing to present again next year (They are booked for Sunday 29th May 2016).
Martin Fingland was almost overwhelmed by the size and spread of the audience which exceeded the ability of our sound system to reach the edges. Next year we've booked him for the whole time from 10am -12.30pm so that he can present smaller shows in a marquee. (He has never seen so many kids at once.)
Then there was our wonderful team of sausage sizzlers, Warren and Julie Hoey, Richard Woodhead and John Crowley trying manfully to keep up with demand.
A great day was had by all, and we look forward to seeing everyone again next year …