How well do you know the local wildlife? You are invited to meet the Wildlife Identification Challenge!
CAN you identify these native birds using the Catchment Field Guides? What do they have in common?
1.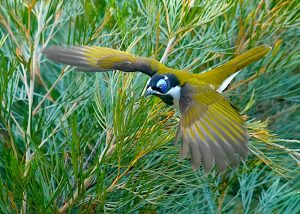 2.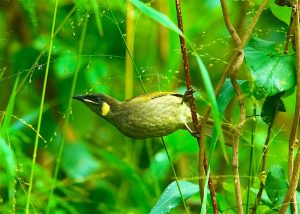 3.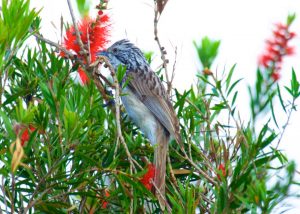 Answers below
All photos courtesy of Ed Frazer.
Answers
Blue-faced Honeyeater (Entomyzon cyanotis)
Lewins Honeyeater (Meliphaga lewinii)
Striped Honeyeater (Plectorhyncha lanceolata)
They are all Honeyeaters of the family Meliphagidae.
---
Published in