Grab some pizza and switch on the TV this Friday night! (8 March)
And be sure to tune into the ABC's Gardening Australia at 7.30pm!
You'll see a short segment about the damage done by Cat's Claw Creeper (Dolichandra unguis-cati) which Gardening Australia produced with the help of the MCCG.
Our very own Adrian Webb is the 'star' of the segment! Adrian and a very hard-working ABC crew spent an entire day filming at Upper Brookifeld late last year.
Jerry Coleby-Williams will present the segment which goes to air on Friday 8 March at 7.30pm, with a repeat episode on Sunday 10 March at 1.30pm.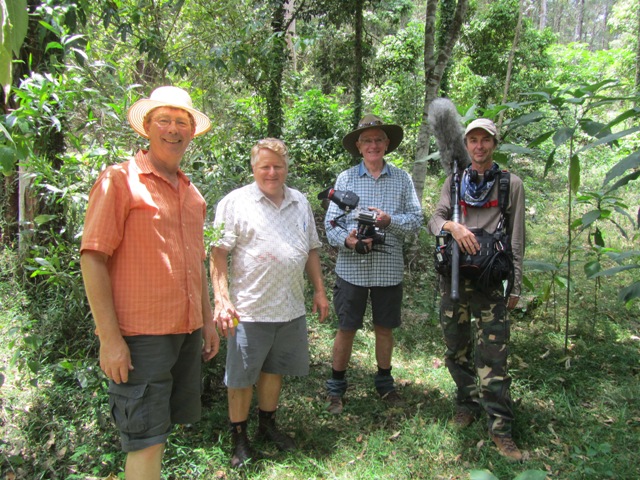 The ABC team (from left to right): presenter (Jerry Coleby-Williams), producer (Neil Proud), the cameraman and sound engineer