It was a great honour for the MCCG to be selected as a finalist in the 2017 Queensland Community Achievement Awards.
On Saturday 18 November our Public Relations Manager, Dale Borgelt, accepted the award of finalist in the Pulllenvale Ward Outstanding Achievement Award category.
The award was made possible only through the passion of our talented and dedicated volunteers, and the efforts of the MCCG Management Committee, and most notably of Dale.

Click here to see a video profile of the MCCG, produced by the Queensland Community Achievements Award Team and Seven News.

A sincere THANK YOU to all who have contributed and who continue to support the MCCG.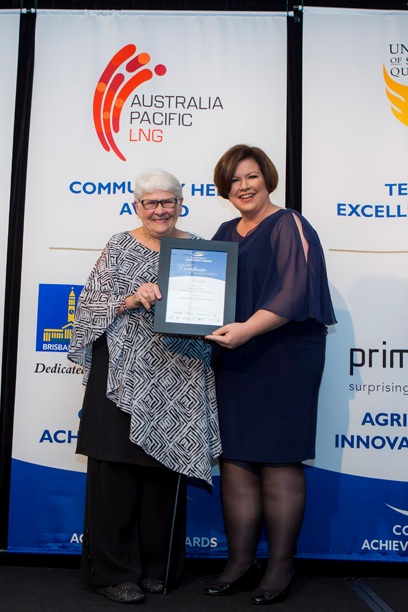 MCCG PR Officer Dale Borgelt accepts the award from Cr Kate Richards
To view profiles and information about the winners and other finalists in the 2017 awards, please visit the Awards Australia website.