We've just released a new field guide!
Mammals found in the Moggill Creek Catchment

---
To our knowledge, this is the first list of mammals in the area. It has been methodically crafted by our own local wildlife photographer, Ed Frazer.
There are nearly 50 photos in the list, taken by Ed and other MCCG members and local residents. Each listing includes a photo, together with a localised description of the animal.
The result is a comprehensive listing of mammals living beside us right here in the catchment!
You will see native fauna of all shapes and sizes, animals with fur and animals with scales, water-dwelling and ground-dwelling mammals like this Red-necked wallaby with her joey: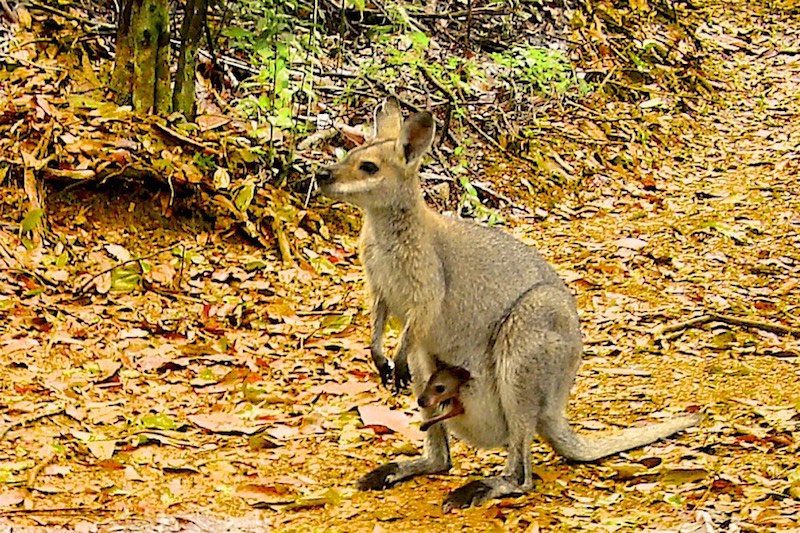 Some photos are of nocturnal mamals, taken with a camera trap at night. And we have shots of feral animals as well.

You can open the guide from the Catchment Field Guides menu item on the home page. Click on each thumbnail to open a larger photo.

---
CAN YOU HELP US BUILD OUR LIST?
If you have any photos you're willing to share, we'd love to include them! Please send an email to Ed at: [email protected]
Photo courtesy of Ed Frazer