Be part of Australia's first nationwide citizen science waterway monitoring event! 
If you value our waterways and eco-systems, here is a genuine opportunity to become involved in the assessment of the health of our waterways at a national level.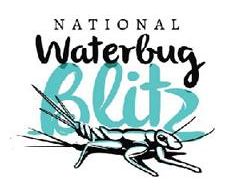 The National Waterbug Blitz, funded by the Department of Industry, Innovation and Science, is a month-long event to be held annually in October, commencing in 2018.
Every Spring, people across the nation will be encouraged to explore their local waterways and to identify the waterbugs living within them.
Waterbugs (or aquatic invertebrates) are small invertebrates such as dragonflies, damselflies, mayflies, caddisflies, water striders and water beetles. Each type has a certain sensitivity to pollution or water quality changes, so measuring the type and number of waterbugs in a waterway can tell us how healthy the waterway is. The MCCG used waterbug surveys as part of its own creek health monitoring initiative from 2011-2016.
During the National Waterbug Blitz, surveys will be conducted throughout Australia in October and anyone can join in! 
All that is required is a passion for the environment, a hand net, sorting tray, pipette and teaspoon!
Different levels of participation will be available, from 20 minutes to all day. The Blitz therefore caters for people with varying degrees of interest in our waterways, ecology, taxonomy and environmental monitoring.
Training workshops will be provided for volunteers and supporting info will be available on a national website (www.waterbugblitz.org.au) to be launched in April. 
All findings will be recorded in a national database via The Waterbug App (available from September 2018) to provide a snapshot of waterway health across Australia.
Specific event details will become available closer to the Blitz launch date on World Rivers Day, Sunday 30 September 2018. 
In the meantime, please view the flyer for detailed information: 
National Waterbug Blitz – Introductory Factsheet – 2018
---
Additional Info 
General info about aquatic invertebrates is available on The Waterburg Company

website. 

Melbourne Water has some very informative videos about waterbug surveys on You Tube

.

BCC provides Waterway Health and Assessment Training sessions throughout the year. See our Creek Monitoring Calendar

for details.