Two recently released apps will no doubt attract South East Queenslanders who have a passion for the environment.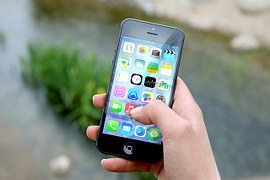 "
Frogs of Australia
" is a comprehensive electronic field guide to Australian frogs. Available for iPhone, iPad, and iPod Touch (with an Android version soon to be released), it includes descriptions, images and calls of over 200 species of Australian frogs and can be tweaked to show only local species. The app is co-authored by a member of our catchment group, Gordon Grigg. For more info, visit the
Ug Media website
.
---
"Weeds of South East Queensland" is a free app with descriptions and images of over 600 garden and environmental weeds found in SE Queensland and Northern NSW. Utilising Lucid technology, this is a hands-on tool which allows you to identify plants while you're out in the field. It's compatible for iPhone, iPad and Android and can be downloaded from Google Play or I-Tunes.
---