Glycine, one of our worst environmental weeds, is flowering NOW !!!!!
Did you know the seeds can last in the soil for MORE THAN 10 YEARS?
Remove glycine NOW before it's too late!!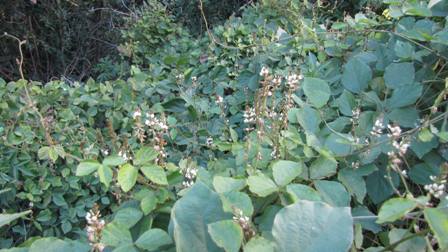 For more info about the control of glycine, please visit our new online list of Declared Plants in the Catchment. 
Photo courtesy of Bryan Hacker