Next Sunday 28 July is National Tree Day! Let's celebrate our local environment, which is so bountiful in diverse and beautiful trees!
Why not PLANT A TREE by joining one of our bushcare groups on that day? We have 3 to choose from!
Gap Creek, starting at 7.30am. For more info, phone Mike Humphreys on 3374 1467.
Brookfield Showgrounds, starting at 8.30am. For details, contact Damien Egan on 3378 5199.
Upper Brookfield at Galvin Road, starting at 8.30am. To find out more, phone Phil Bird on 3374 0958.
Or MCCG members can pick up a tree from the MCCG Nursery to plant on their own property. For more info, contact Bryan Hacker on 3374 1468.
National Tree Day is an Australia-wide initiative run by Planet Ark. To learn more, visit the National Tree Day website.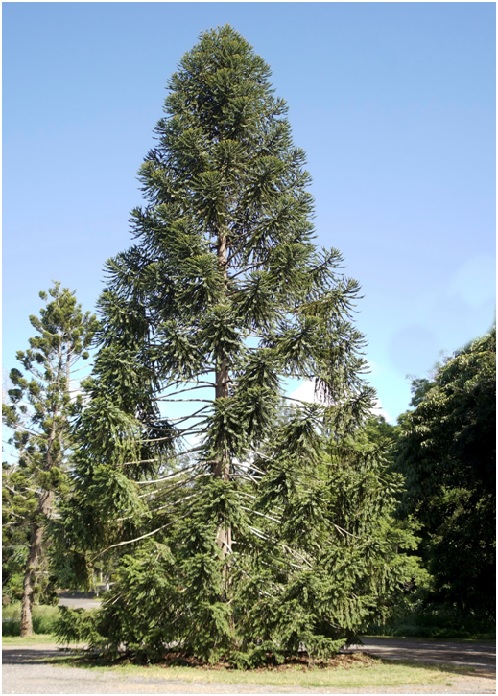 Hoop Pine at Brookfield,© Ed Frazer