Do you have a green thumb? Do you enjoy planting natives?
Then why not spend a couple of hours on Saturday afternoon with our Mirbelia Street bushcare group?
This Saturday (11 November) the group will meet at 2pm in Pamela Place, Kenmore Hills. They generally meet on the first Saturday and third Sunday of each month.
This Saturday they'll be planting a large number plants provided by Brisbane City Council.
The area will have been freshly mulched so it'll be nice easy work! And refreshments are provided.
It's all hands on deck so if you can help, please give Bryan Hacker a call on 3374 1468.
More details are also available in our Working Bee Calendar.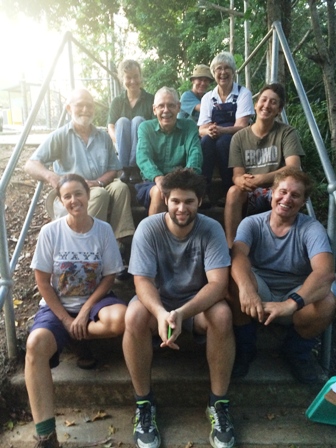 The McKay Brook Team back in 2016