For instance: switch from shower gel to bars of soap.
Use leaf tea instead of tea bags ….
It's that simple!
We can each make a positive and lasting impact on the environment.
The time to start is NOW!
To find out how, head to the Plastic Free July website.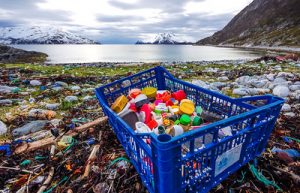 Marine litter (taken by Bo Elde in Norway, 2020)
Image provided by the Australian Broadcasting Corporation