TRY SOMETHING NEW!
BECOME A PLATYPUS WATCHER !
How about joining a specialised group of volunteers for our annual MCCG Platypus Survey?
No special skills required; just a PASSION for protecting these special and elusive mammals!
Register for this rewarding and unusual experience by COB Monday 7 September by sending an email to:  [email protected]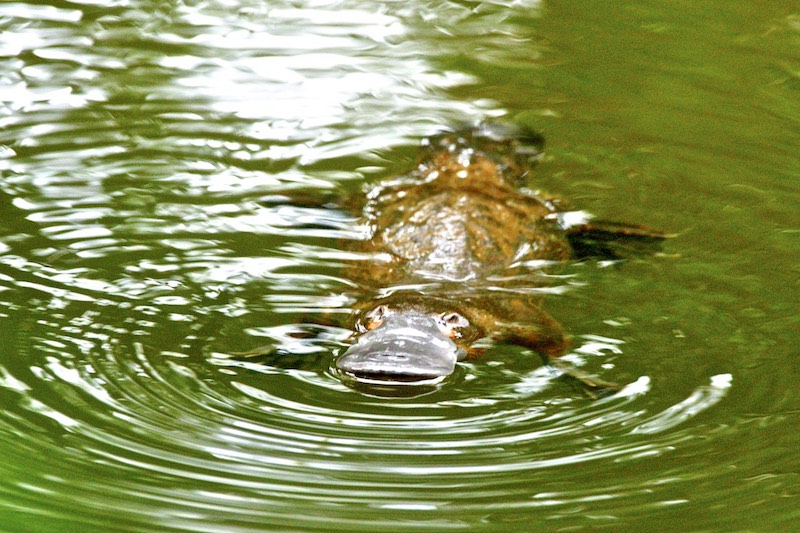 Platypus in Gold Creek – © Ed Frazer
The annual Platypus Survey is an integral MCCG event, held in September every year.
It starts at 4.30am SHARP (no latecomers!), leaving from the BROOKFIELD STORE on Brookfield Road (beside the Showground/Pony Club). We will meet you there and direct you to your survey site along the creek.
The survey will run for about 3 hours. It will adhere to all social distancing regulations.
THINGS TO BRING: Quietness, watchfulness, warm comfortable clothes, hat, solid shoes, folding chair, drink, binoculars (ideally), and camera (optional).
Take a look at this year's flyer: MCCG_PLATYPUS_SURVEY_FLYER_2020
And to whet your appetite, check out previous sightings on our Platypus Survey page.
You can also join our Platypus Survey Facebook group.
Why not sign up? Apart from the excitement of possibly spotting a platypus, you will be surprised how much other wildlife is around the creek in the quiet of the early morning.
You'll have the satisfaction of participating in a valuable and respected scientific research project.