Do you use internet banking?
If so, we have a great opportunity for a you to become MCCG Treasurer!
As the following indicates, we will soon bid farewell to our long-standing Treasurer Joanna Yesberg.
Joanna has been pivotal to the success of the MCCG for the past 12 years.
We extend to her our sincere gratitude for her dedication and "can-do" support to us all … and our collective admiration for a job so professionally done!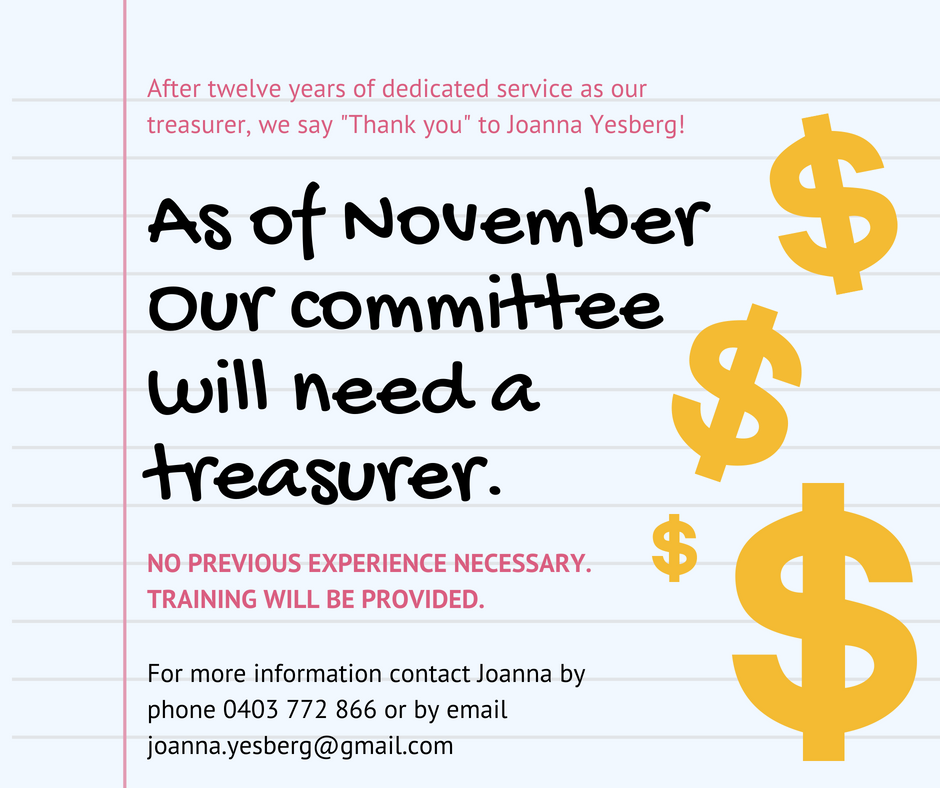 Could our new Treasurer be YOU?
All you need is a computer (the software program used is Quicken Personal Plus) and enthusiasm to learn the role.
Committee meetings are currently held during business hours, so this might suit someone who works from home, works part-time, or is retired/about to retire.