Don't miss out on this special event!!
Our very own wildlife photographer Ed Frazer, the mastermind behind the MCCG online Catchment Field Guides, will share his photography secrets at Brookfield Hall on Thursday 19th September. Ed's talk commences at 7.00pm.

Ed has delighted us with his many stories in our Bush Bites series. Most of the accompanying photos have been taken on Ed's 54-acre property alongside Gold Creek at Brookfield.
Ed will discuss how he has been able to locate and photograph 172 bird species and several types of mammals including echidnas, platypus, koalas, antechinus, phascogales, and gliders.
He will also share his secrets about photographing elusive butterflies and dragonflies.
Ed will explain the use of trail cameras and camouflage hides, strategies he uses to find and get close to take the subjects of his prize winning shots. He'll also provide information about managing your property and garden in order to attract wildlife.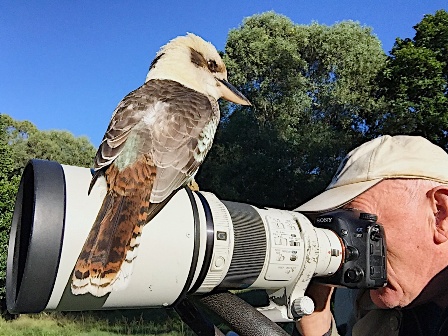 © Ed Frazer
Please join us! This is bound to be a very entertaining and enlightening evening!