A group of MCCG members has been busy creating micro-bat tubes, nine of which were installed in the McKay Brook vicinity near Kenmore State High in 2019.
…. and they've had some SUCCESS !!!!
On Saturday 6 June 2020, a micro-bat was found in one of the group's purpose-built bat tubes!
There have been a couple of previous sightings in these tubes but the regularity of sightings seems to be improving.
This tube has contained a micro-bat in the past but on the previous most recent check, it was empty. Others of the nine tubes have contained lizards and large spiders (mainly huntsmen).
These micro-bat tubes are made with recycled materials.
The one shown in the second photo below (with the year 7 class block in the background) was the one which we believe housed the micro-bat.
We're hopeful more micro-bats will take residence!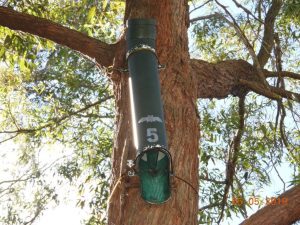 This is Micro-bat Tube No 5, installed on a Stringy Bark in May 2019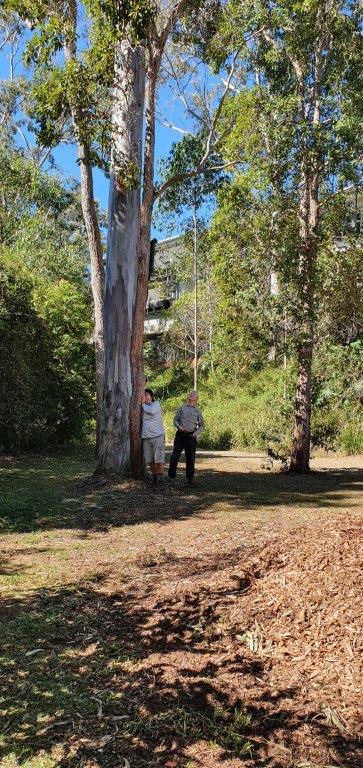 Checking Bat Tube Nbr 8, home to an occupant