Frogs are disappearing. Declines in frog numbers have been reported around the world and Brisbane is no exception.
Would you like a frog haven in your backyard?
It's not too difficult to create conditions to attract frogs. They need insects to eat, humidity, hiding places and a suitable place to breed.
And there are plenty of resources available to help you!
The RSPCA has some great tips for frog-friendly habitats. Head to their website to learn more.
The Queensland Frog Society website also offers comprehensive advice.
To read more about the decline of frogs, visit the Queensland Museum website.
Here are some colourful amphibians who call our catchment home: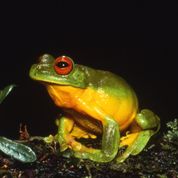 Southern Orange-eyed tree frog © Phil Bird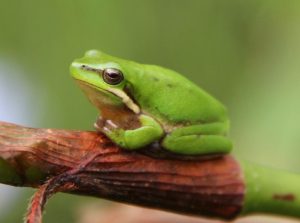 Eastern Sedgefrog © Phil Bird