The Queensland Community Achievement Awards are designed to encourage, acknowledge and reward the valuable contributions individuals, communities and businesses are making throughout Queensland.
In 2017 Dale Borgelt, our tireless MCCG Public Relations Officer, was a finalist in the Pulllenvale Ward Outstanding Achievement Award category
Do you know a hard working individual, business or organisation who deserves to be recognised for their efforts? Why not enter them into the awards?
There are a number of categories open and the awards are free to enter.
To find out more, please visit the Queensland Community Achievement Awards website.
Nominations close Wednesday 7 August 2019.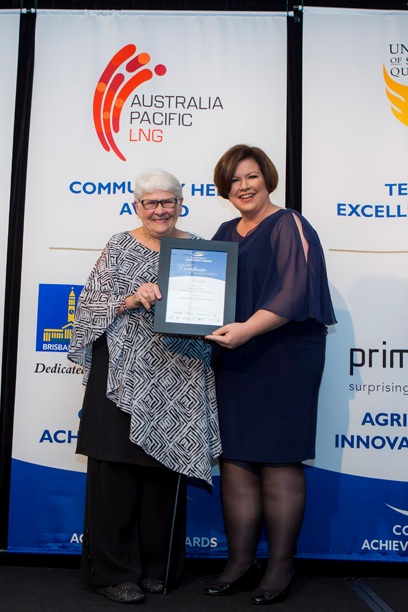 Dale accepts her award from Cr Kate Richards in 2017