Australian birds of prey such as owls and raptors can be killed by internal bleeding when they eat rodents who have ingested rat bait.
In 2018 a Western Australian study found that 73% of southern boobook owls which were found dead had anticoagulant rodenticides in their systems.
Small mammals such as possums, antechinus and bandicoots can also fall victim to bait that has been laid out to attract and kill rats and mice, and even larger mammals like wallabies and kangaroos have been known to suffer from rodenticide poisoning.
The Australian Pesticides and Veterinary Medicines Authority (APVMA) is currently asking Australians for their views about the regulation of rodent poisons.
On their website, Birdlife Australia offers advice about minimising our use of rodenticides. They also invite you to take a pledge to leave Second Generation rodent poisons on the shelf.
For more information, please visit their website.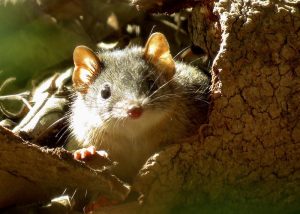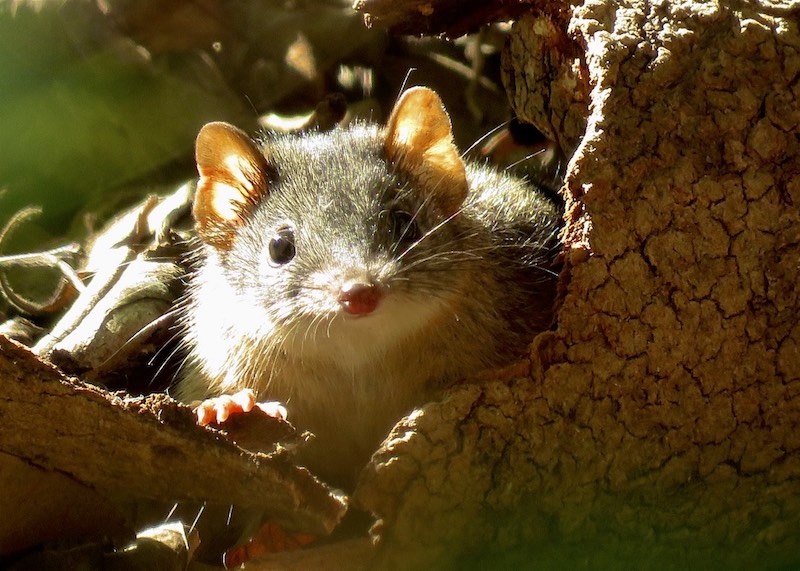 Yellow-footed antechinus in our catchment © Beck Bain
The MCCG Native Plant Nursery at Gold Creek Dam recently installed a Bard Owl nesting box in the hope of attracting a pair of barn owls to take up residence and help control rodents in an environmentally friendly way. Rats and mice continually cause damage to seedlings in the nursery. The nesting box was funded by part of a grant from Brisbane City Council that supports the operations of the nursery. Thanks to Andrew Wilson and Damien Egan for installing the box. We will keep you posted if any barn owls (or other native wildlife) take up residence!