Have you been noticing all the butterflies lately? You're not alone!
ABC News describes an "explosion" and "breeding frenzy" of butterflies and moths in South East Queensland. The prolific influx has been produced by our prolonged summer drought followed by recent rain.
Our very own Ed Frazer has photographed 2 beauties, which he has not previously seen in our catchment.
This is the White Migrant (Catopsilia pyranthe), a tropical and subtropical butterfly which, as its name suggests, is a very strong migrant. In some years immense numbers of White Migrants fly south, reaching as far as Sydney.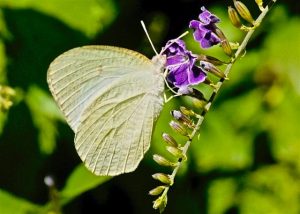 © Ed Frazer
The second of Ed's second photos is a Macleay's Swallowtail (Graphium macleayanum). This exquisite butterfly lives in moist coastal and mountain areas of eastern Australia, from northern Queensland south to Victoria and Tasmania.  It is very rare to see them in our catchment.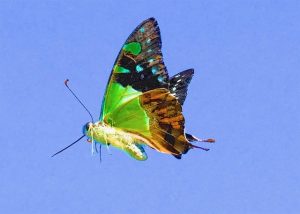 © Ed Frazer
Maybe you can put social isolation to good use and take a closer around! You may find some equally beautiful butterflies at your place!
Head to the ABC News website to view their article.