Could it be that we're inadvertently contributing to the growth of "water weeds" in our creek systems?
Ed Frazer has penned a thought-provoking Bush Bites article which raises some ideas about why water weeds are so prolific in many areas of our waterways.
Ed has also put forward some suggestions about how these weeds might be managed.
Hopefully it will get us all thinking and sharing ideas!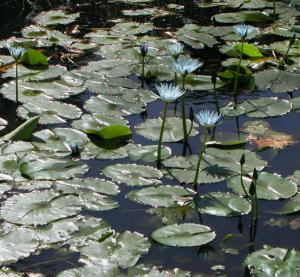 Blue Water Lily (Nymphaea caerulea) © Brisbane City Council
Do you have similar observations?
Please share them with us and we'll publish them as a "Bush Bite!"
Simply send an email to: [email protected]