Each 12-18 months, THECA holds a community forum.
The aim of these day-long events is to discuss significant environmental issues. The forums are renowned for the quality of their content, with a number sessions delivered by expert speakers.
This year's forum will be held this Saturday 11 August at QCAT, Pullenvale.
The theme is Citizen Science: Challenges and Benefits for Biodiversity Conservation.
For more information about the day and to enquire about registration, please visit the THECA website.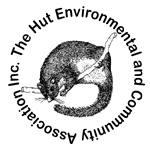 *THECA – The Hut Environmental and Community Association Inc.