In this month's Wildlife Matters we have – Powerful by name, powerful by nature, is brought to you by Jasmin Zeleny.
Have you seen or heard a powerful owl in your neighbourhood? These incredible apex predators with an almost 1.5m wingspan are a sight to behold.
Read all about them here!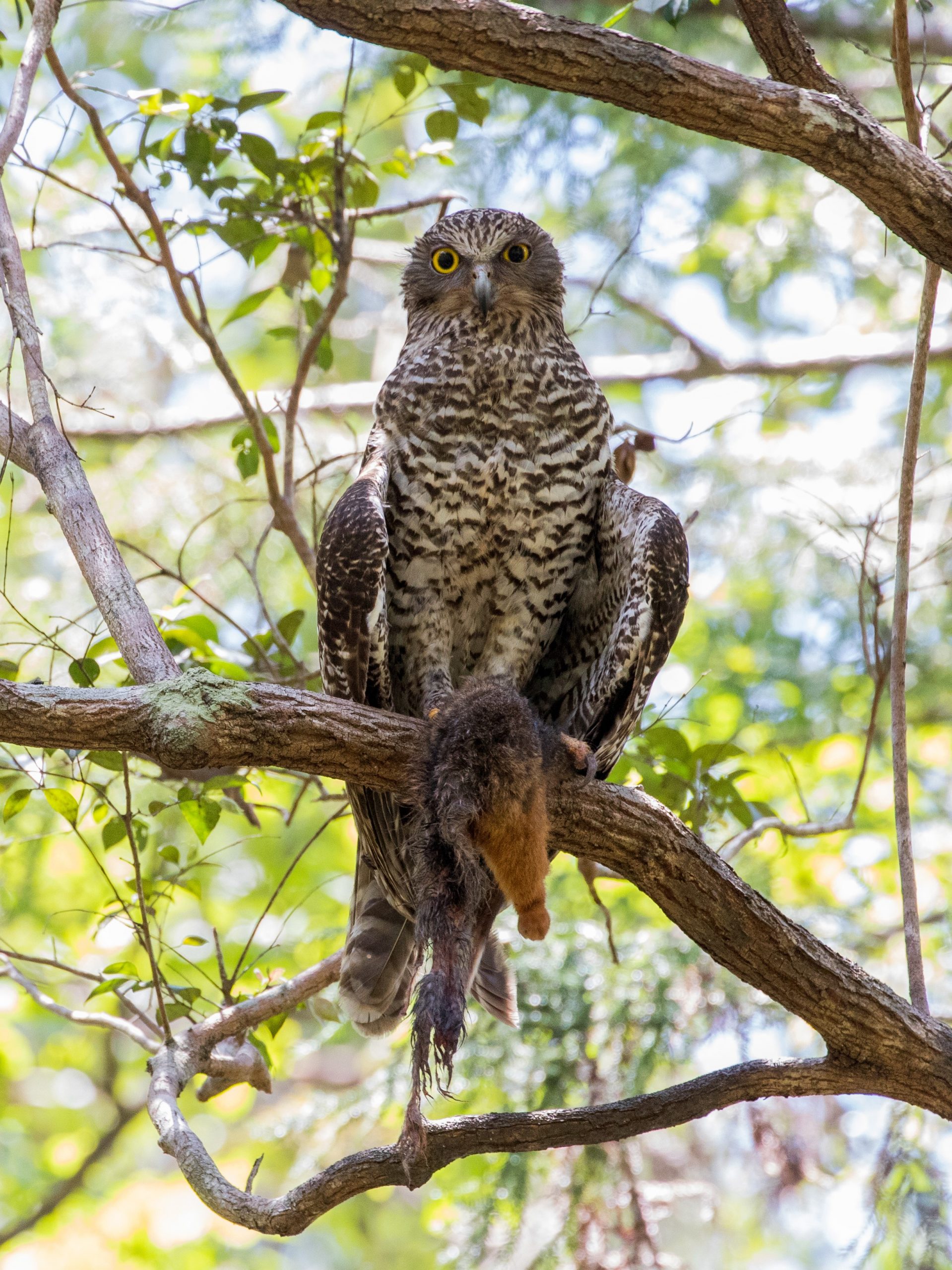 Powerful Owl (Ninox strenua) with Ringtail Possum – photo by Jasmin Zeleny