Grow your lifestyle by exploring our Brisbane waterways!
Celebrate World Wetlands Day (Saturday 2 February) with an informative 2 km guided walk through the Billai dhagun Circuit at Boondall Wetlands.
Learn about residential and migratory shorebirds and their international significance to our world-renowned wetlands. Discover the traditional uses of plants and other wetlands resources.
After the walk, enjoy other trails close by, relax in the picnic area and visit the Environment Centre.
Date: Saturday 2 February 2019
Time: 9-11am
Where: Boondall Wetlands Environment Centre, 31 Paperbark Drive (entry via Stanworth Road)
RSVP: No bookings required

For more information: visit Brisbane City Council's website.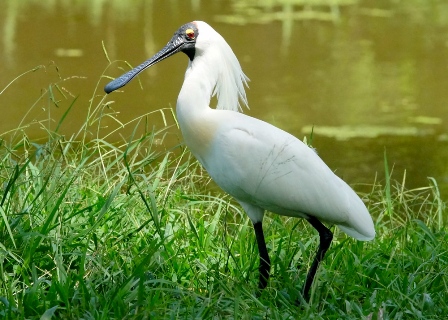 The Royal Spoonbill – a nomadic bird which frequents both our catchment and the Boondall Wetlands. It visits coastal areas during drought. Photo courtesy of Ed Frazer.

---