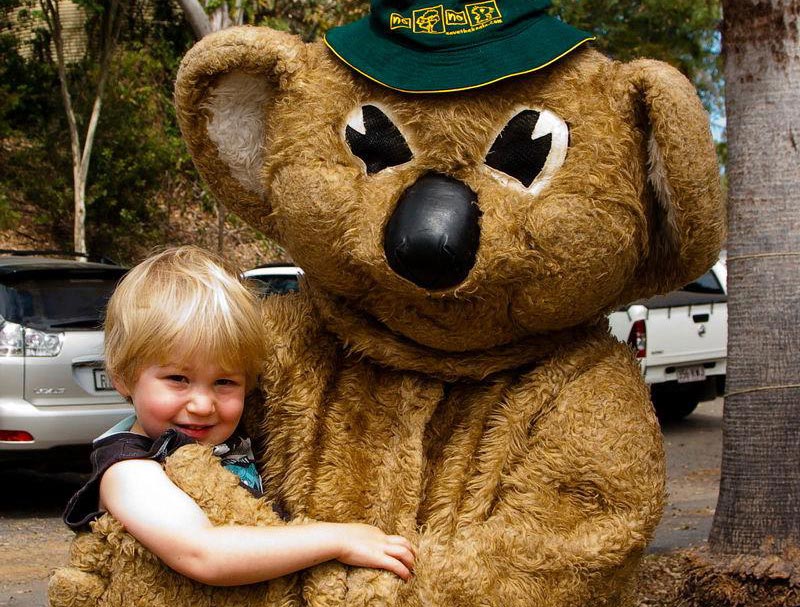 The first Kids' Day at the Cottage was held in 2010 and has since become a very popular annual event.  It is usually held on the last Sunday in May. All activities are FREE for children thanks to volunteer expert presenters and workers, plus support from the Lord Mayor's Suburban Initiative Fund for the Pullenvale Ward.
Presenters offer activities for young people that engage, entertain and inform on some aspect of our local environment and its biodiversity. The adults with them also find out more about the Cottage, the MCCG and its activities.
The day has typically had as its centrepiece a wildlife show, which introduces the kids (and accompanying adults) to a range of native fauna, with opportunities to see the animals, birds and reptiles close up, and to handle the tamer ones.
Other popular activities include:
Seeing a range of native snails live at close hand …
Searching out well disguised stick insects and giant cockroaches, and seeing and handling other inverterbrates
Plant identification using local plants …
Finding out more about local plants and learning how to pot and grow them – and getting free plants into the bargain
Learning about and observing native bees ..
Discovering more about the local birds and how and where to spot them (and what they sound like) …
Pottery and leather work …
Making finger puppets …
A free sausage sizzle sees to the hunger pains, and gives an opportunity to chat to other attendees.
For more information, see the report and photos on the most recent Kids Day (2017), and on earlier events in our news archive.