You may recall an article last week about three platypus that Ed Frazer has been tracking in Gold Creek. Here's a magic update to that story!!!!
---
While checking on the Platypus early each morning for the past two weeks I have noticed the frequent presence of the tiny jewel-like Azure Kingfishers. 
I began to wonder if they were deliberately accompanying the Platypus to get any fish they disturbed! They turned up far more often than I would expect by chance.

This morning I had the pleasure of watching the small Platypus with the lump on the tail working a stretch of about 120m along Gold Creek from 6am to 7.10am. 
The Azure Kingfisher pair were present and it was obvious they were changing their watching posts up and down the creek to keep close to the Platypus.

Platypus Survey watchers: you may get see a real gem of the bird world along with the Platypus on 8 September. Look out for the beautiful Azure Kingfisher!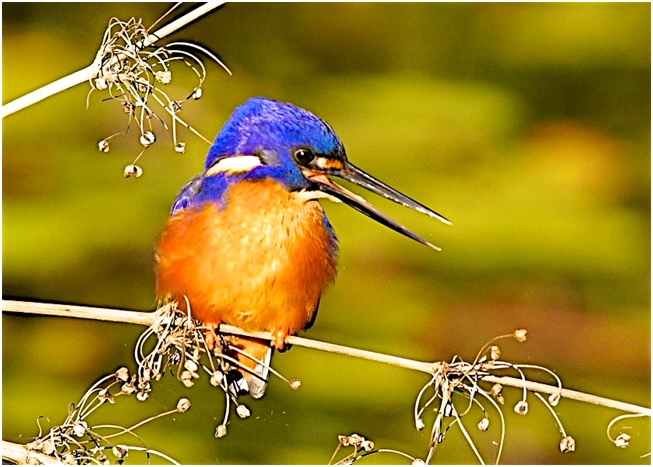 © Ed Frazer 
To view Ed's original platypus story, please click here.