The Winter Newsletter is another real treat!  It is full of excellent reads about native bees, frogs, ladybirds, turtles and much, much more. Learn how the 'Foam Bark Gully Gang' have created a birdwing butterfly corridor on their connecting properties in the western suburbs. Get to know a couple of the MCCG team and find out how our fabulous annual Kids' Day at the Cottage event went.
And your two big don't forgets…
Get snapping for the MCCG Photo Competition in October
Please fill in the Members Survey – we want to hear from you!
Go and check it out for yourself  Winter Newsletter
Pssst! We are also on the lookout for more volunteers with all different skills to help us continue all the behind the scenes work of Moggill Creek Catchment Group.  Could you join the MCCG team? More info in the newsletter.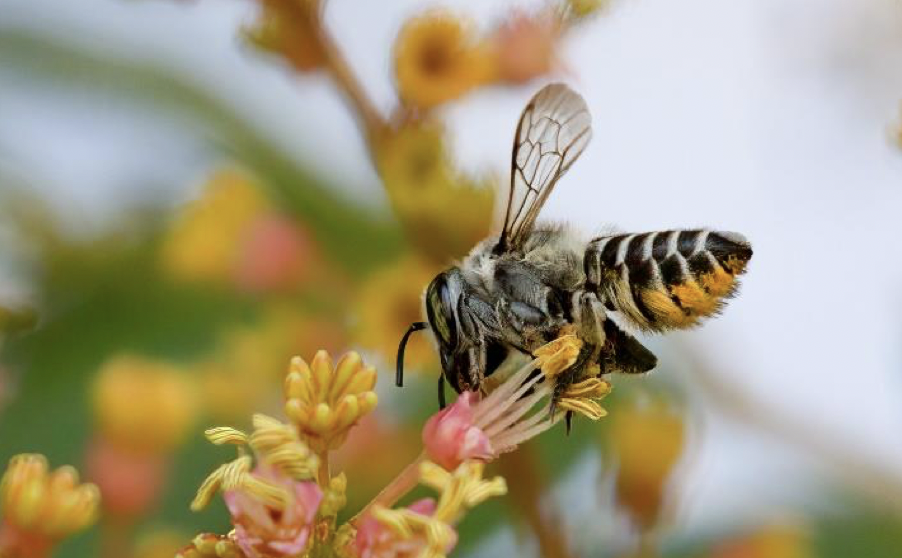 Leafcutter Bee on foam bark flowers  Photo: D&A
Read all the Past Newsletters